Health Is The Most Valuable Asset You Possess. Invest In It Wisely!
Why Choose Our Services?
At Family Acupuncture Clinic, we pay special attention to our patients' needs and requirements. You can expect professional, warm and personalized service from Dr.
every time you visit!
Our services can not only help you in embracing a balanced and healthy lifestyle, but also attain mental peace and relaxation. Traditional Chinese Medicine is a safe, effective and proven treatment for a variety of ailments and health problems.
Contact Family Acupuncture Clinic Today For a Personalized Solution to All Your Health Problems!
Acupuncture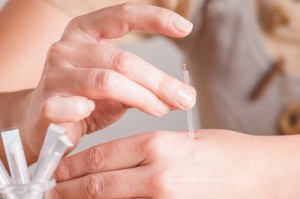 Trusted for over 4000 years, Acupuncture is one of the most successful and widely acclaimed forms of alternate medicine therapies.
During the treatment, specialized sterile, disposal and FDA approved needles are inserted into the body at specific points of selected meridians called acupuncture points. The pressure created releases endorphins in the body and promotes natural healing.
Acupuncture stimulates and balances the flow of Qi in the meridians and treats a variety of ailments, emotional disorders and psychological problems.
Aside from traditional Acupuncture, we also offer:
Electro-acupuncture
Electro-acupuncture is a relatively newer form of therapy. It is similar to traditional acupuncture in the context that needles are inserted into the skin at specific points, but the main difference is that a small electric current is passed between a pair of needles. The needles are connected to a special device that generates small pulses and produces special stimulations that can heal a variety of conditions. Diseases like neurosis, nerve palsy, angina and high blood pressure etc are mostly treated through electro-acupuncture.
Cupping
The cupping therapy is amongst the oldest forms of Chinese medicine therapies. During the treatment, congestion or suction is created on the skin locally through combustion or extrusion which in turn mobilizes the flow of blood in the body and helps balance the whole body, reduce swelling, relieve toxins and ease pain.
The cups are placed at specific acupuncture points in the body to produce stimulation and balance the Qi flow in the meridians. Cupping is usually helpful in treating muscular pain, swelling and inflammation, diarrhea, toxicity accumulation, fever etc.
Moxibustion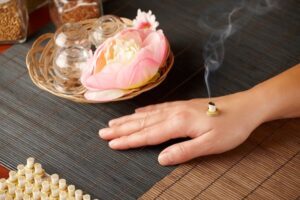 Moxibustion is a form of traditional Chinese medicine therapy in which a small and spongy herb called mugwort is burnt to create moxa which promotes healing. Moxibustion helps in strengthening immunity, enhances blood circulation and maintains the overall health of an individual.
During the treatment, a moxa stick is placed close to the skin at the acupuncture points. Moxibustion warms off the body's meridians and relieves recurring pain and inflammation. The patient experiences a relaxing heating sensation that helps in conditions like frozen shoulder, diabetes, pelvic inflammation, prostatitus etc.
Gua Sha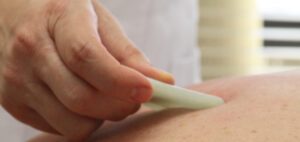 Gua Sha (also termed as 'scrapping') is based on skin based theory of Chinese Medicine. In this naturopathy, special tools called scraping swabs made with materials like horns or jade are used to apply pressured strokes along the muscles. The skin is lubricated prior to the therapy, and the repetitive movement along the skin not only clears the meridians and relieves toxicity but also improves blood circulation.
The GuaSha therapy produces immediate relaxing effects for high blood pressure, muscular pain, heat stroke etc. Traditional GuaSha eases the feeling of fatigue and tiredness and increases the secretion of sweat.
Auricular Treatment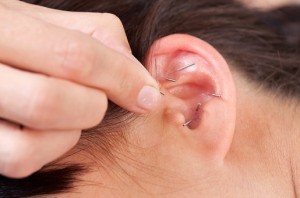 A form of ancient Chinese medicine, auricular or ear treatment is used both for the treatment and diagnosis of various diseases. Auricular treatment involves stimulation of specific with the help of very fine needles and a Chinese herb called 'Vaccaria'.
Auricular treatment helps in healing several mental, emotional and physical health conditions of a patient. It is a unique form of treatment, which works four ways in restoring health in patient – i.e. through prevention, diagnosis, treatment and care.
Tui Na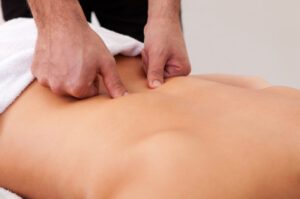 Tui Na is an ancient Chinese massage therapy that restores the flow of Qi in the body's meridians, relaxes the muscles and improves blood circulation. Specialized Tui Na treatments are practiced for infants, adults and the elderly and address issues related to orthopedic treatment, sports medication, cosmetology etc.
Chinese Dietary Therapy
In Chinese dietary therapy, special foods and diet is prescribed to aid in the healing of various ailments. This therapeutic diet consists of natural ingredients and herbs that not only treat specific diseases but also promote a healthier lifestyle. Dietary therapy is one of the five main branches of TCM, and the diet can treat conditions like obesity, eating disorders, indigestion, diarrhea etc.
Chinese Herb Therapy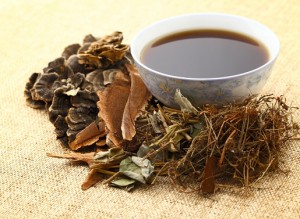 Traditional Chinese herbs are being used for centuries for a safe and natural treatment of various ailments and can play a vital role in achieving a balanced and healthy lifestyle. At Family Acupuncture Clinic, we have a collection of over 500 natural herbs in raw, powdered or capsule formats that can b taken independently or alongside acupuncture therapy to ease the patient's condition.
The herbal formula can be customized as per the patient's needs, and herbal teas, liquid extracts and patent forms are also available to ensure comfort and convenience for the patient.
Have a question?
Need suggestions?
Want to know more about these treatments?
Call now at 904-880-1889 to schedule an appointment and get all your queries answered promptly. 
Need Acupuncture in Jacksonville Florida? Visit our Contact Us page and see us today!
Say Hello to a healthy and balanced lifestyle with Family Acupuncture Clinic of Jacksonville Florida!